Catalogue #: VST 2142

Release Date: 4th November 2016
Rarity Rating: 3/5 (Not So Common)
 
Packaging: Pressed on 180 gm vinyl and housed in a black polylined inner hand placed into 3 mm spine sleeve printed 4 colour process + special screen printed 5th colour Yves Klein blue and matt UV varnish.

Notes: The digital release of The Spoils EP occurred in July 2016, 5 months before its only physical release on vinyl.
A1. The Spoils - Duration: 05:46 B1. Come Near Me - Duration: 04:55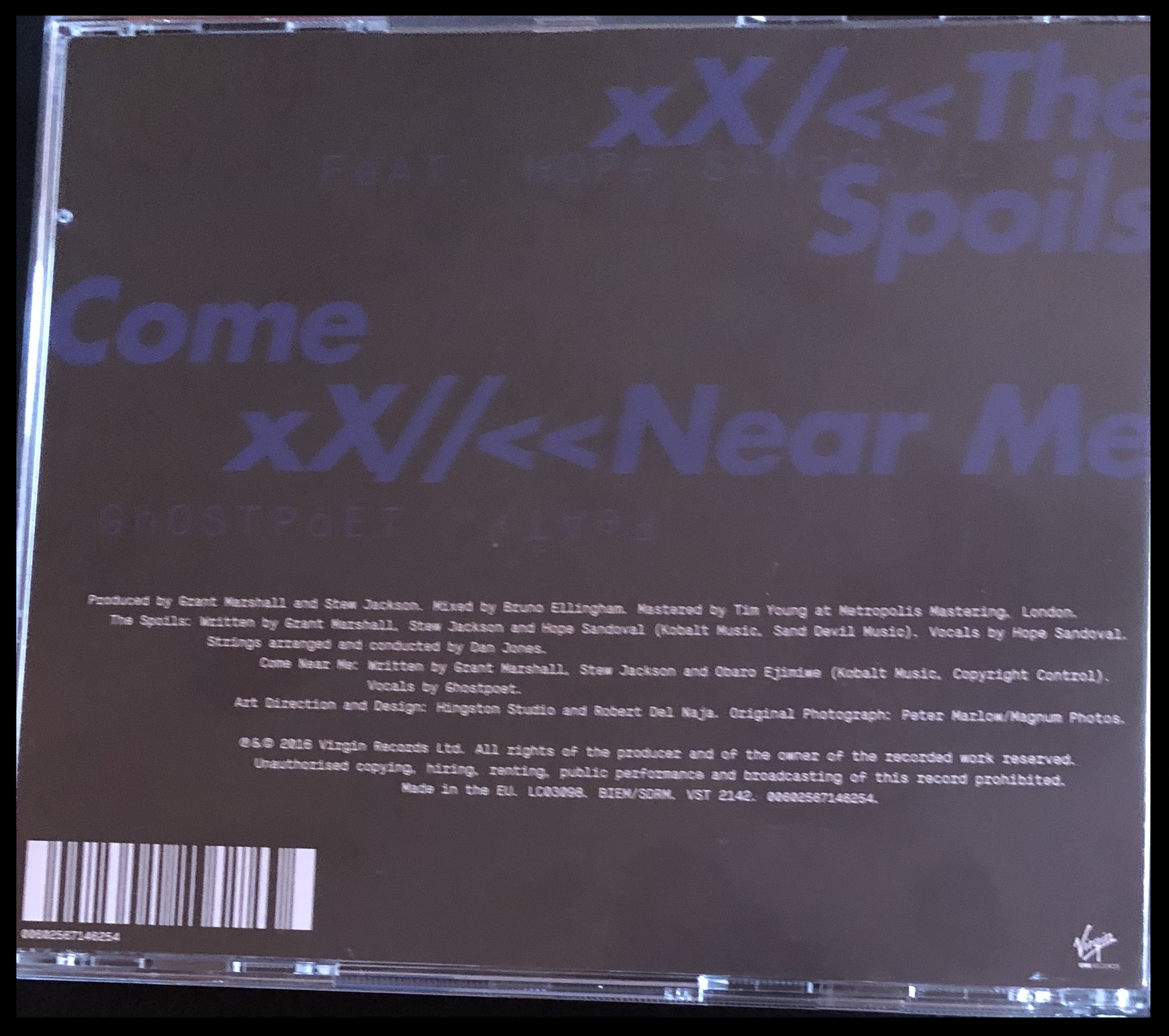 Catalogue #: VST 2142

Release Date: 26th November 2017
Rarity Rating: 3/5 (Not So Common)
Packaging: Jewel CD Plastic Case

Notes: Released on the CD format 18 months after its initial release on vinyl. It also has the same catalogue number as its vinyl counterpart.
01. The Spoils - Duration: 05:46 02. Come Near Me - Duration: 04:55